HELP OTHERS SAVE MONEY
& GET PAID
THE PROBLEM
PEOPLE ARE OVERPAYING
Americans are overpaying more than $60 billion per year on necessary monthly costs like electricity, cable, internet, and more. Most people don't have the time to negotiate these services. If they do have the time and patience, they either fail in the attempt or get minimal savings. Or worse yet, they don't even realize they are being overcharged.
Who do you know that pays for electricity, cable, internet, wireless, satellite radio or TV, home security, pest control or any other monthly service for their household or business? If you could save them money at no additional cost to them, do you think they would want to know how? Of course!
THE SOLUTION
A WIN-WIN SOLUTION FOR YOU AND THEM
Viv's expert negotiators handle the hassle and the haggling, saving customers money and rewarding you in the process. As you share top-quality products and services that people want and use every day, Viv will do their part to thank you for that sharing. This means you get paid. With Viv, you have the opportunity to help people discover how they can save on services they are paying for anyway and then get paid for that sharing, not to mention feeling good about helping others!
THE CHOICE IS YOURS
Either way you live better
I just want to save
We all have bills. Might as well save on them! If you want to keep this saving secret all to yourself for now, then simply upload your bills and start saving!
I want to save and earn
As a Life Consultant you'll have immediate access to our entire portfolio of products and services and all the tools you need to sell them. Save people time, money and hassle and get paid to do it. Now that's a win-win.
WHAT THEY HAVE TO SAY
Our Life Consultants feel confident selling our products knowing they are offering real value to their friends and family. Our Consultants are the types of people who know a good thing when they see it, and are passionate about sharing that greatness with as many people as they can!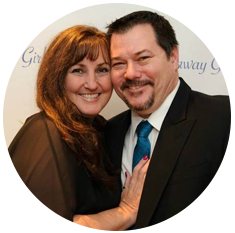 "If you had asked us to design a company that was ideally suited to our core values, we could not have done a better job than Viv. It is truly a perfect mix of our passions and our purpose. We are proud to have personally saved our customers more than $100,000 and are looking forward to even greater impact. We are so excited about what our future looks like with Viv."
— Paul & Traci Akins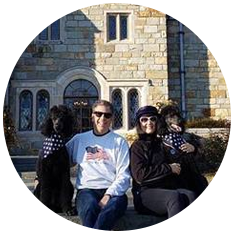 "Building a business with Viv is not only rewarding, but it is as simple as it could be. The OutReach App in particular is an amazing tool. It allows Viv Pro Consultants to simplify our two main responsibilities: prospecting and following up. It's programmed to score each prospect, so we know who to reach out to first. This saves us huge amounts of time while removing the hurdles that most people face."
— Kevin Marino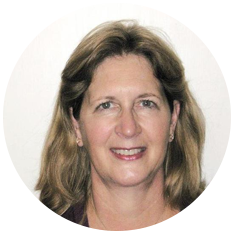 "I have looked for a long time for a company that was this committed to the customer. I know that when I introduce someone to Viv, and all of its great services, they will 1) get value and 2) be treated with great respect. We put our credibility on the line every day when we share Viv with people, and I never have to worry with Viv."
— Anne B. D. Reid
A LITTLE SIDE HUSTLE
A growing number of professionals are choosing to take charge of their lives and leverage opportunity in a digital economy by adding another way to earn income on the side of their career.
Call it the gig economy. The freelance economy. Social selling. Relationship marketing. A side hustle. Referral marketing. Or anything you want to call it. It's a growing trend, and it's firmly here to stay. In fact, according to the Harvard Business Review, in 2020 67 million American adults are participating in the gig economy in some way with a side gig or a side hustle—and this trend is here to stay, growing every year. For many of these people, a side gig can quickly become their main gig.
Maybe you're looking for a little extra income on the side of a profession you love. Maybe you want to build a significant business that replaces your day job. Maybe you just want a back-up plan. Or maybe you're simply so passionate about Viv's products and services that you want to help others by introducing them to our suite of products built to make life better.
WHATEVER YOUR REASON
it's worth your time to LEARN MORE . . .